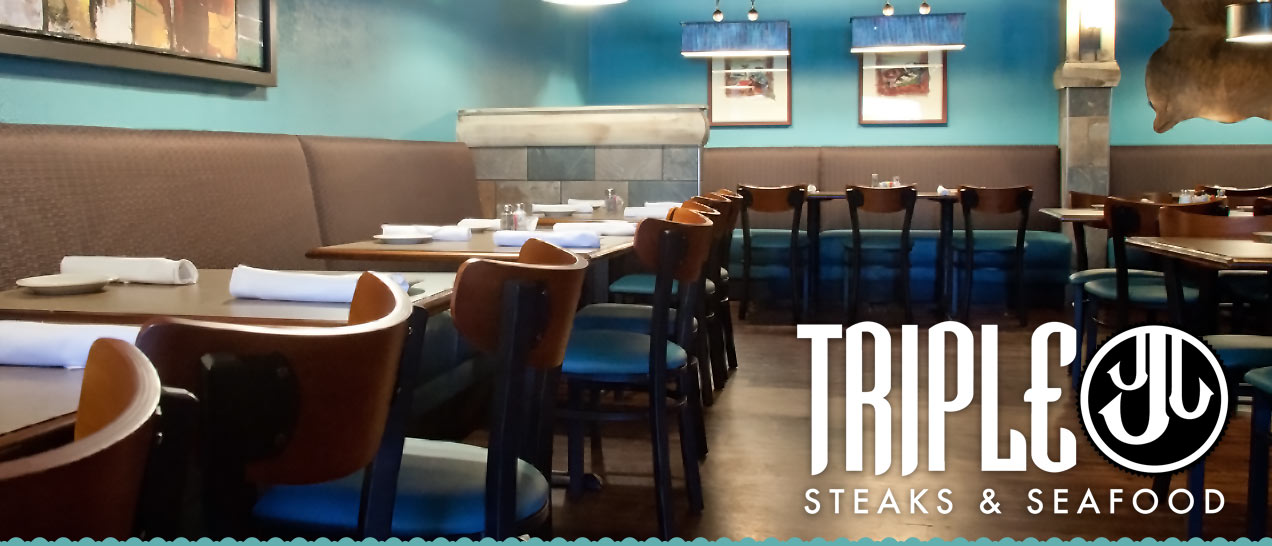 Private Events in Panama City Beach at Triple J
Need to get your company together for a lunch meeting and you need a little privacy? Maybe your organization or sports team wants to get together for function. Triple J's Private Dining Room is available just for you!
Groups as small as ten and groups of up to fifty can dine in or meet in our Private Dining Room and have the time and space not often found in a busy and popular restaurant. You and your guests can experience total seclusion during your gathering and are completely seperated from the hustle and bustle of our standard dining room. Guests can order directly from one of our delicious menus or our friendly staff can work with you in developing something specific to your needs to truly make your function something to remember.
Feel free to contact us about our Private Rooms and how you can bring your next business meeting or function to Triple J Steaks & Seafood!